A step-by-step approach
to enter the cloud.
For many hospitals or imaging centres, the switch to PACSonWEB starts with the addition of a cloud layer, followed by a gradual transition tailored to the customer's timeline and needs. This is a typical growth path towards innovation:
Step 1
Add a cloud layer.
This is the start to increase your service and to start collaborating in a care network. With this step, access is expanded to external care providers, other institutions and patients.
Image portals and smart exchange mechanisms provide access to medical imaging results with ease. There's no need to transfer images to CD or DVD, and duplicate studies are eliminated.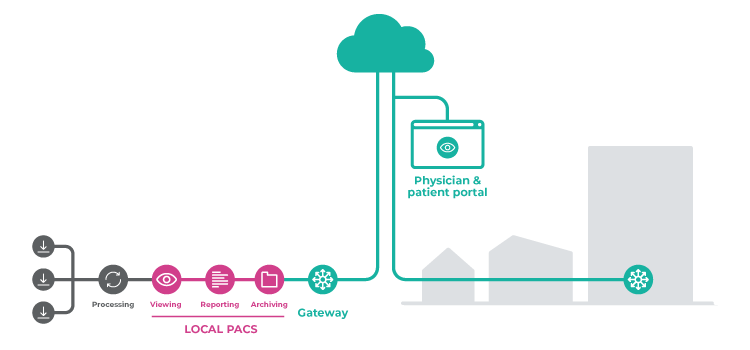 Step 2
Move and archive your data to the cloud.
This will lower your costs and decrease your dependence on your local PACS. With this step, data is secured in a PACSonWEB data centre and access is expanded to internal physicians.
The PACSonWEB viewer is available across the hospital, meaning a viewer from your PACS vendor is no longer required.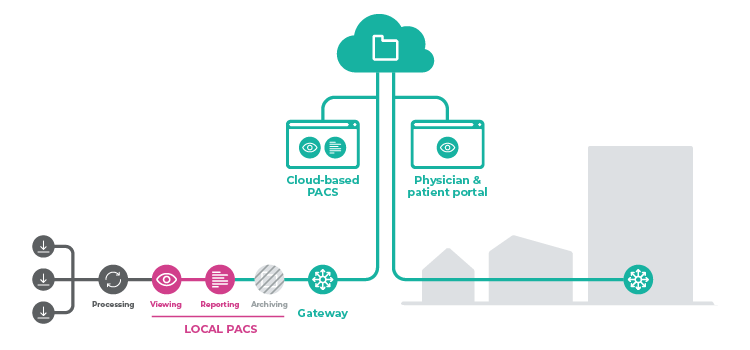 Step 3
Replace your PACS with PACSonWEB.
In this phase, we complete the process of tailoring the workflow to your needs, including selecting your preferred AI tools and hanging protocols. As in steps 1 and 2, as you make the transition we are by your side, ensuring that you have all the support you need, so you can maximize the expanded possibilities to collaborate and organize a different, easier and more productive way of working.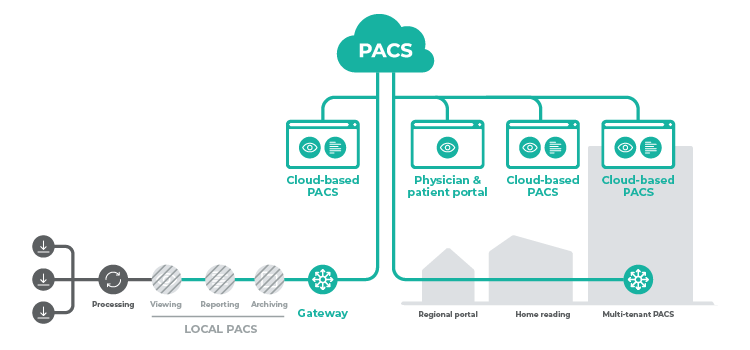 Are you a patient?
Then you probably want to consult your results.
You can log into our PACSonWEB portal by clicking on the button below.
Click here to consult your results
Try it for yourself!
Take the next step, and try it out for yourself.
See the future of medical imaging first-hand, with a full working demo of PACSonWEB.
Try our demo